Book your next meeting with us and receive fantastic Meeting Package Rates as well as, be eligible for a host of special benefits such as a room upgrade, privileged access to the hotel's luxury yacht, free spa treatments, food and beverage gift vouchers and accommodation gift vouchers for a free night at one of our hotels in either Rayong, Kabinburi, Ayutthaya, Khao Lak, Chiang Mai or Phuket.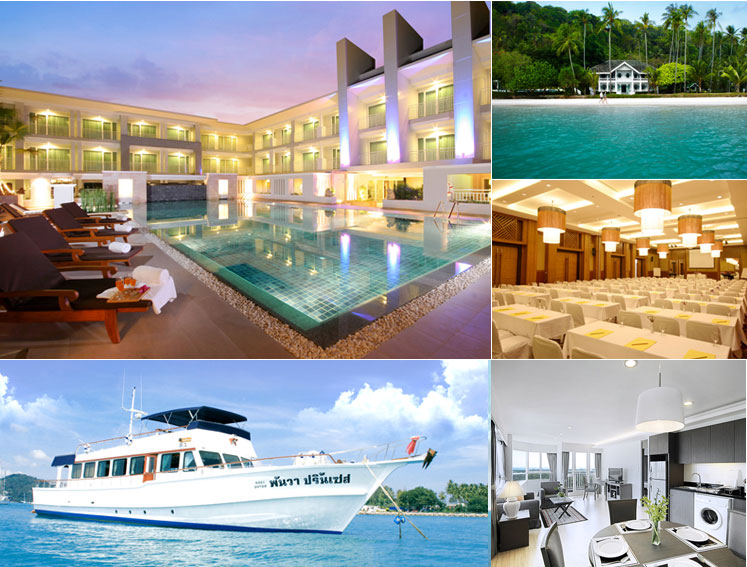 Free Bowling and Karaoke at Kantary Bay, Rayong*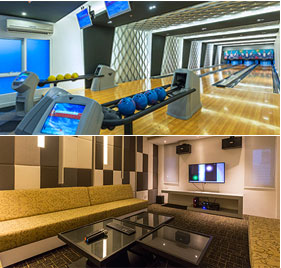 Add a little fun to your next meeting or conference at Kantary Bay Hotel, Rayong! Reserve one of our comfortable and state-of-the-art meeting rooms and receive use of the bowling alley and karaoke rooms in our brand new Entertainment Centre for free! This fantastic offer is only available at Kantary Bay Hotel, Rayong.Terms and conditions may apply.

Destination
Property
Half day Meeting offer

Valid until December 31, 2017

Bangkok
Kantary House
From Baht

1,780

per person
Sriracha
Cape Racha Hotel
From Baht

2,230

per person
Kantary Bay Hotel
From Baht

1,805

per person
Rayong
Kantary Bay Hotel
From Baht

1,755

per person
Kameo Grand Hotel
From Baht

1,730

per person
Classic Kameo
From Baht

1,630

per person
Ayutthaya
Kantary Hotel
From Baht

1,780

per person
Classic Kameo
From Baht

1,680

per person
Kabinburi
Kantary Hotel
From Baht

1,630

per person
Prachinburi
Kantary 304 Hotel
From Baht

1,780

per person
Korat
Kantary Hotel
From Baht

1,730

per person
1 Jan - 8 Apr 2017,
1 Nov - 23 Dec 2017
16 Apr - 31 Oct 2017
Chiang Mai
Kantary Hills Hotel, Chiang Mai
From
Baht

2,330

per person
From
Baht

1,930

per person
8 Jan - 15 Apr 2017,
1 Nov - 27 Dec 2017
16 Apr - 31 Oct 2017
Phuket
Cape Panwa Hotel, Phuket
From
Baht

3,050

per person
From
Baht

2,450

per person
Kantary Bay Hotel, Phuket
From
Baht

1,950

per person
From
Baht

1,750

per person
Khao Lak
Kantary Beach Hotel, Khao Lak
From
Baht

2,950

per person
From
Baht

1,300

per person
Weekdays
Weekend
Sun-Thu
Fri
Sat
Koh Si Chang
Somewhere, Koh Si Chang
Baht

1,780

per person
Baht

1,880

per person
Baht

2,080

per person
Hua Hin Cape Nidhra Hotel
Weekdays
Weekend
6 Jan -15 Apr 2017
From Baht

4,700

per person
From Baht

5,700

per person
16 Apr - 31 Oct 2017
From Baht

3,800

per person
From Baht

4,700

per person
1 Nov - 23 Dec 2017
From Baht

4,550

per person
From Baht

5,550

per person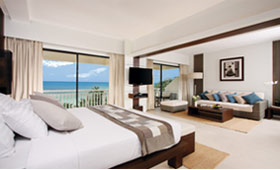 Package includes:
One night's accommodation sharing twin room
Complimentary welcome drink
Free room upgrade for VIPs, maximum of 2 rooms
Complimentary standard meeting equipment
For more information, please contact:
| | |
| --- | --- |
| Khun Noppawan Kumsap (Mod) | Tel. 089-408-9434 |
| Khun Juthamart Veerakul (Chompoo) | Tel. 089-679-4680 |
| Khun Nanthapas Vijitramanorom (Joom) | Tel. 083-298-6464 |
| Khun Surasake Mulathummagain (Pok) | Tel. 087-711-1162 |
| Khun Pakkanij Songsana (Aim) | Tel. 083-995-5221 |
| Khun Konlayut Thongkhamphan (Jack) | Tel. 087-931-9169 |
| Khun Sirida Brahmaputra (Namwan) | Tel. 085-367-9620 |
| Khun Ratkrao Thammawong (Kimh) | Tel. 062-629-1542 |
| Khun Wattana Boonsrirochana (Ploy) | Tel. 089-033-9388 |
| Khun Pacharapol Suthonglor (Not) | Tel. 099-320-1313 |
| Khun Rungwaree Pinkaew (Benz) | Tel. 087-992-2550 |
| Khun Pornprapa Suviriyapaisal (Game) | Tel. 089-496-0707 |
| Khun Dollaporn Paiboonkasarp (Somjean) | Tel. 097-109-6828 |
| Khun Parichart Nonkeaw (Maew) | Tel. 081-789-5095 |